Thursday, January 12th, 2017 In
SEO & links
By Jorn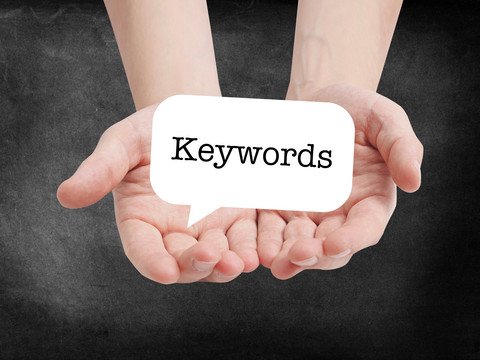 Keyword research can be the downfall of your website or blog. It is important to find the right keywords when researching your market's keyword demand. By doing this, you can not only understand what phrases and terms to target with SEO but also what your visitors look for. The visitors that matter are the ones who will return over and over again. So what mistakes you should avoid?
1. Not executing your research correctly
You need to do an extensive research of what kind of keywords the audience would search for. Don't rush through this step! Take some time to really understand the words and phrases your audience uses. The result of this extensive search should be a huge list of keywords you need to rank up. Also, make sure you update this information regularly. Your audience and visitors may change in time, so make sure you keep up with them. Try to avoid using irrelevant keywords. Don't forget to check if you should be using the singular or plural form of a keyword. Some people might search for 'tennis balls' not 'tennis ball'. You should try to understand what aspects of your website or blog is unique and try ranking for those terms. If you have just started, you should focus on long tail keywords. They are easier to rank. If you have been in you niche for a while and you have ranked well on long tail keywords, you can aim to rank on more head terms as well.
2. Forgetting to evaluate
After you have listed all your keywords, you should look through it and try to find any obvious spelling mistakes. This is very important as around 10 to 20 % of all searches contain a misspelled word. A nice little trick that is missed by most. Sometimes similar words are missed, and this could also make or break your search. People from different parts of the world use different words in their searches. There are two criteria a keyword is valued on. First is the monthly search volume relative to the level competition, and the other is the revenue acquisition potential, or in other words the conversion rate. Determining which keywords to target and how to include them in your message on social media is also important. There are some platforms you can use to do this evaluation, but if you are new to this kind of material you can get easily overwhelmed. It is best to get the help of a
backlink building service
company.
Copypanthers can help you with your keyword research and SEO
Let us help you get started. If you are just starting your website or blog, and don't really realize how important all this is for you, we are here for you. Our
team
of professionals will ensure you are satisfied with the work. SEO is in our blood, and your website or blog is in good hands. 100% dedicated staff will guarantee that all your criteria are met. We achieve fast and positive results in our line of work. Do not hesitate to contact us and know that we will do everything in our ability to ensure you have the product you wanted. You will get efficient
consulting services
that help in branding your company and products on a global level.
Order your SEO content now
Order your SEO content now
and have
100% satisfaction
. The staff consists of only native translators, proofreaders, and writers in many different languages. They will ensure to deliver the product you wished for in the fastest and most professional way. Do not hesitate and order your SEO content now without regrets.